6th European Endometriosis Congress Cité Mondiale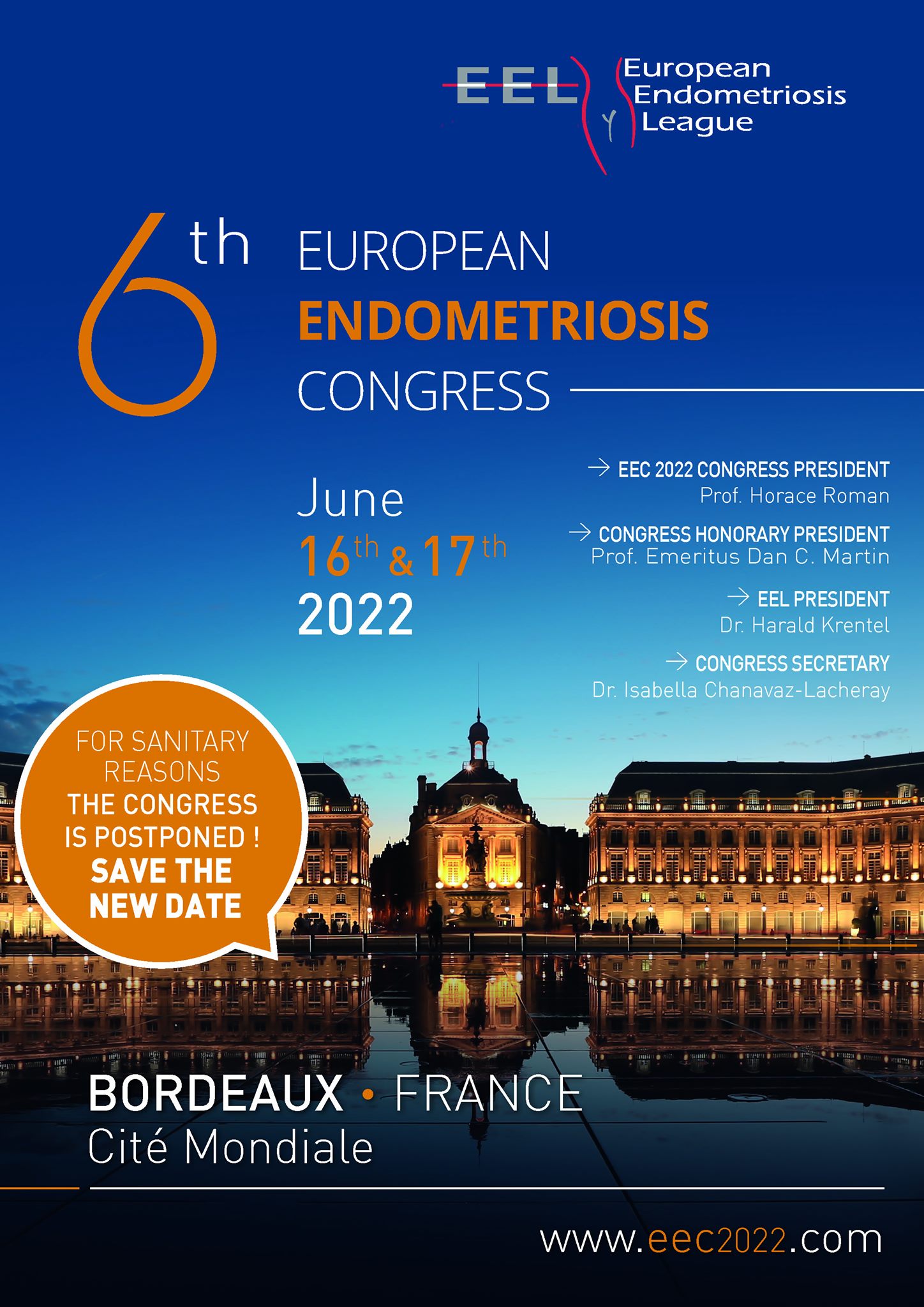 Dear Colleagues,
We are proud to invite you to the 6th Endometriosis League Congress, which will be held in the world famous city of Bordeaux in France, June 15th-18th, 2022.
This congress gathers not only surgeons, but also all the healthcare providers who have to deal with endometriosis (gynaecologists, fertility specialists, radiologists, biologists…), and need to work together but are not always aware of how things are done by the others: mixing our knowledges is one of our aims, and sessions will be organised by major topics (surgery, fundamental science, research, fertility, imaging, medical treatment, global management…).
After the great success of Prague in December 2019, we wish to continue having exciting live surgeries showing new techniques, debates about older ones, and also learn more about medical treatments and methods of diagnosis.
The meeting will provide great opportunities for networking and sharing the latest research and news about innovative technology. Corporate partners and sponsors of EEC Bordeaux 2022 will be able to meet congress delegates face-to-face and establish important and meaningful relationships.
We hope you can join us in Bordeaux for this ground-breaking event and look forward to your partnership and support